Meet the Members of
Salon Rispoli Staff
Master Stylist/ Salon Owner
Master stylist and salon owner, Mario Rispoli has been involved in the hair and beauty industry for 37 years.
He is a highly sought after educator and speaker in all branches of cosmetology. Mario is the leader in non-surgical hair replacement in the tri-state area. He has studied comprehensive wig making in NYC and studied non-surgical hair replacement at the Visions International Company in Ft. Lauderdale FL. Mario has worked and studied at Jingle International NYC and London as well as studied at Tony and Guy Academy and the Vidal Sassoon Academy both in London. He has also been active with advance classes for the Redken Exchange at various locations throughout the country.
Mario will listen to your needs, assess what you have, and then recommend a solution. His philosophy is that a style should complement each person and suit their lifestyle while making the most of their unique needs and maintaining the integrity of their hair.
Thomas is a 22 year veteran of Salon Rispoli with a total of 42 years of experience in the business. He is a published author and writes in his spare time. He believes that hair should be simple and easy to maintain. He is a master with classic styling. In addition of his years of experience Thomas is Deva curl certified, Redken Institute trained in cutting and coloring, and has attended numerous educational programs. Thomas is also well versed with men's styling including beards and mustaches.
Erica has worked at Salon Rispoli for 13 years. She is a Pravana color specialist and has extensive training with East Coast Salon Services as well as the Redken Exchange in N.Y.C. Having struggled with unruly, curly hair for most of her life, Erica is uniquely qualified to understand the special care that styling and maintaining curly hair requires. She listens to her clients and suggests ways of obtaining their goals without compromising hair quality or integrity. She is great with short, medium or long hair.
Starting as a receptionist Debbie has been with the shop for 19 years, 16 as a stylist. She apprenticed under salon owner Mario Rispoli and has multiple classes with East Coast Salon Services as well as the Redken Exchange in both N.Y. and Las Vegas. She also has attended multiple product knowledge classes. In addition to being a talented artist Debbie is a great communicator. She prides herself on always being on time. Her calming relaxed manor will put you at ease. Debbie books fast so make sure to call in advance.
Laura has been a respected member of Salon Rispoli for 18 years. She enjoys creating beautiful, easy care styles for her clients. She is a great communicator and will make sure you get Salon perfect results at home. Laura is Deva Curl and Pureology product certified and has extensive training at the Redken Institute in N.Y. and Las Vegas
Jessica is our own Irish southpaw. She is always ready with a smile and a great ear for listening to her client's goals. Jessica believes her ability to comprehend and realize her client's needs coupled with her love of continuing education are the keys to her success. Jessica studied at the Shilling and Douglas School of Design. She also has studied under Sam Villa at the Redken Institute, as well as cutting and coloring techniques at Redken. She also has master classes in color with Pravana and has attended the Moroccan Oil Academy in N.Y.C.
Kayla has been with Salon Rispoli for 14 years. She feels that if she can put a smile on your face and make you feel beautiful she has been successful. She is a color specialist who hopes one day to teach advanced color. She has multiple classes in color including, Balayage Boot Camp, Balayage Triple Threat Master Class, with Ashlee Norman, Hair painting with Jessica Scott, and she has also studied hair cutting and styling at master classes with Redken in both N.Y. and Las Vegas, Se habla Espanol.
Jamie is a 17 year veteran of Salon Rispoli who believes that great hair care is more than just an outward appearance. She works hard to develop professional relationships with her clients that allows her to understand each person's unique needs. Although Jamie is extremely well rounded as a stylist she feels that her foils and blonding skills are her sweet spot. Jamie was classically trained under master stylist Mario Rispoli, she has multiple classes in color and cutting at the Redken Exchange in New York and Las Vegas, and is well versed in Keratin hair smoothing services.
Samantha is a 9 year veteran of the hair care industry and in her spare time loves to sketch and draw. She is equally skilled with men's and women's hair styling and grooming. She believes that hair can make or break your attitude and loves to help her clients feel their best. Samantha has studied with Ashlee Norman Balayage, Sun light Balayage, and has multiple advance classes with the Redken Institute and attends monthly on line continuing education.
The first thing you will notice about Nyaija is her winning smile that will immediately make you feel at ease. She believes your hair is your crown, and it should be worn with confidence. She has 5 year experience in the industry and has training at the Redken institute, Barbering Classics with Ethos Beauty, and Moroccan Oil Academy in NYC as well as advanced classes with master stylists.
Brenda believes that less is more. Clients can have beautiful, healthy, easy care hair even if they are on a budget. She genuinely listens to her clients and comes up with a regime that will give them affordable salon perfect hair at home. With 8 years of experience under her belt Brenda has studied at the Paul Mitchell School of Hair Design, East Coast Salon Services, the Redken Institute in N.Y.C. Ethos Barbering, and Masters of Balayage. She is Parvana Color certified. Brenda will work tirelessly to make sure you realize your hair care goals
Brian's philosophy is that hair should make clients look and feel their best. He believes that the results should enhance a person's unique features and hair type, protect the health and integrity of the hair and be sustainable and easy to maintain. Brian has been with Salon Rispoli for 5 years of his 14 year career. He has multiple classes with the Redken exchange under his belt, Ethos Barbering Classic training, Masters of Balayage workshop, as well as additional haircutting, color, and styling classes. Brian is also knowledgeable in the field of non-surgical hair replacement for men and women
You will never have another bad hair day with Alex as your Stylist. She is classically trained serving 3 years as an apprentice to master stylist and salon owner Mario Rispoli. She specializes in progressive hair color techniques such as Balayage, Ombre, and Fashion Color services. She is also trained in traditional services like foil Hi-lights, retouch, and retouch with glaze. Alex is also highly skilled with hair extensions and replacement.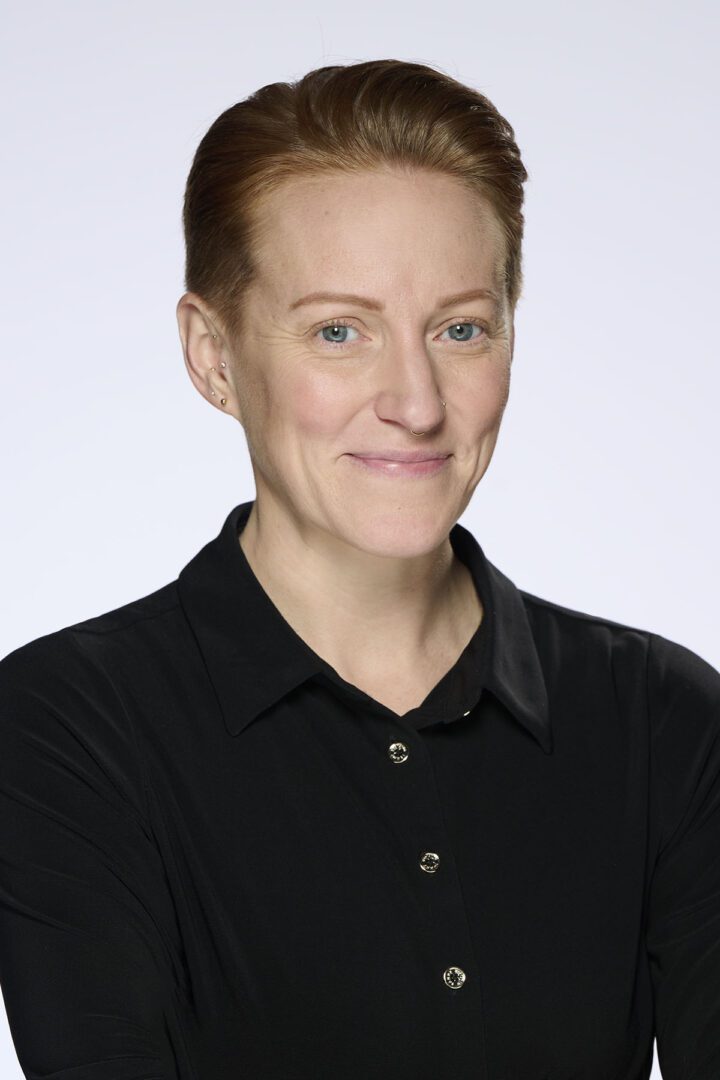 Niki has returned to the hair industry after taking time off for her children. She is Redken trained and is currently studying under master stylist Mario Rispoli. Niki is known for her fresh outside the box thinking and her tireless work ethic